Article updated date: September 2022
Mount Fuji Marathon starts again
After years of influence, the Mt. Fuji Marathon will be held again on November 27, 2022, so that everyone can once again run while watching Mt. Fuji on the Jingye Circuit!
This year 2022 is the 11th Mt. Fuji Marathon. As in the past, we will run 42.195km around Mt. Fuji! If you plan to sign up, you must successfully sign up before October 27, 2022.
Registration Dates and Fees for the Mt. Fuji Marathon
Registration date for the 11th Marathon in 2022: September 9, 2022 – October 27, 2022
Fee: ¥16,500 yen (standard marathon), ¥16,500 yen (12km charity fundraising race)
Race information, route map
Throughout the tournament, divided into 2 groups
1. Full Marathon (11,000 participants)
2. Charity 12km race (3,000 participants)
Only those who sign up in the first period can get a limited T-Shirt.
Click to participate and sign up for the Mount Fuji Marathon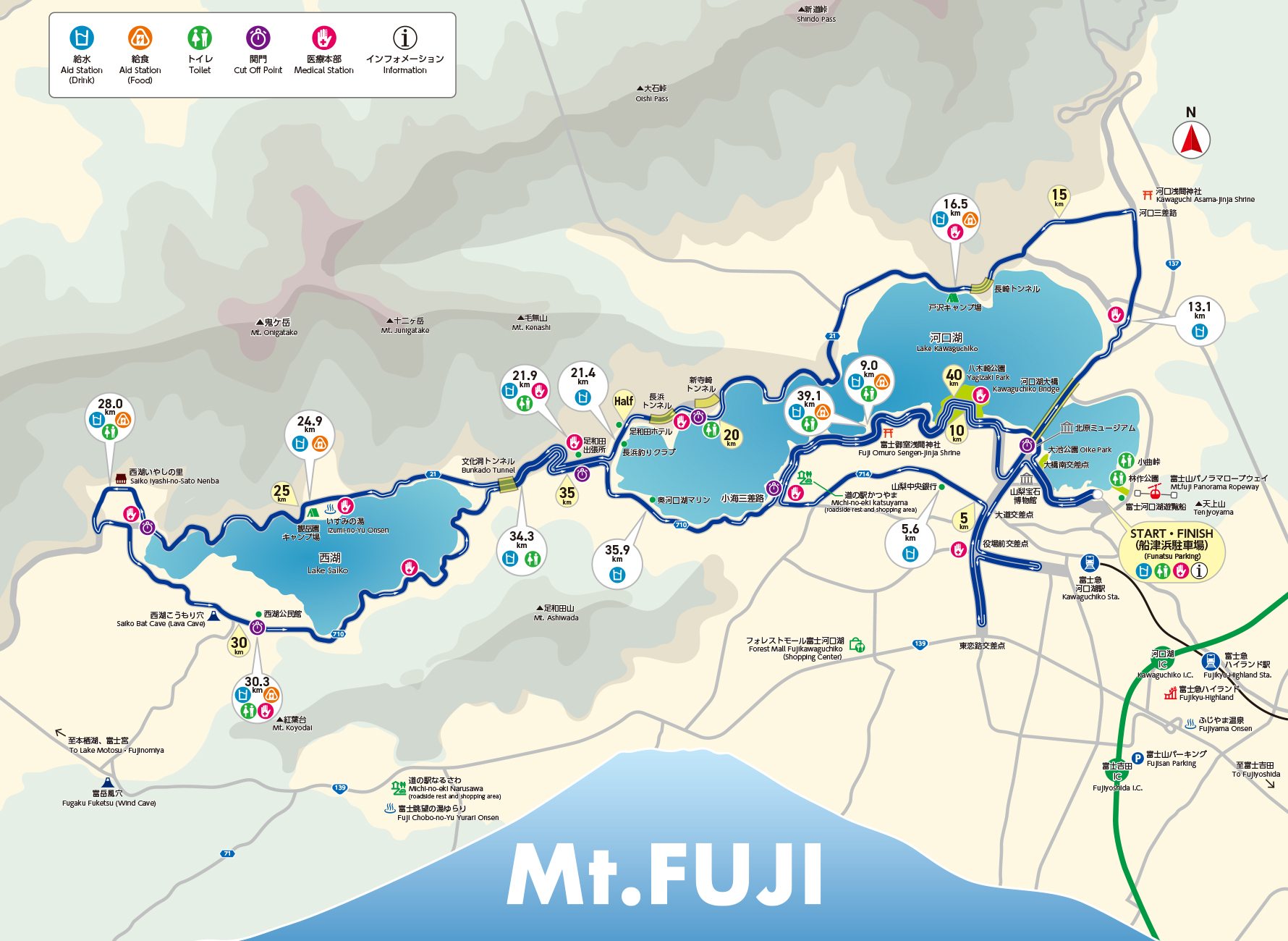 Mount Fuji Marathon Accommodation Recommendations
There are many good accommodation recommendations at Kawaguchiko Station, not far from the marathon venue.
If you want to stay in a hot spring hotel after running the marathon, take a rest and enjoy the beautiful scenery of Mount Fuji and red leaves.
RakuRaku has several good Kawaguchiko accommodations recommended for you. Whether it is a high-end hot spring hotel or an affordable accommodation plan, we will introduce you in detail here.
Featured Recommended hot spring hotels around Lake Kawaguchi where you can see Mt. Fuji, take pictures of Mt. Fuji reflection from the room!
A super-value transportation pass for enjoying Lake Kawaguchi
The transportation fee in the Kawaguchiko area of Mt.
If you are starting from Shinjuku, Tokyo, and plan to stay around Lake Kawaguchi for a day or two after running the marathon, RakuRaku highly recommends that you purchase an additional Lake Kawaguchi Tour Pass.
The Kawaguchiko Tour Ticket includes the transportation fee to and from Tokyo Kawaguchiko, the transportation pass in the Kawaguchiko area, and the Hakone hot spring tourist area transportation pass, which is very valuable.
Kawaguchiko Transportation Pass Discounts, Sightseeing Itinerary Recommendations
Further reading: More travel information for the Hakone area, Mt. Fuji, and Kawaguchiko area
Pictures/Information: Fujisan Marathon / Mount Fuji Marason
From Kawaguchiko Station, you can easily walk to the departure venue~

More Mt. Fuji Hakone travel information
Mount Fuji area
Mount Fuji hot spring hotel recommendation》A hot spring hotel room with a private bath and an exclusive view of Mount Fuji!
Bus route instruction to Mt. Fuji Kawaguchiko Station!
JR train from Shinjuku to Kawaguchiko Station? The first choice for railway fans
Fuji-Hakone Pass purchase discounts, itinerary planning sharing
How to plan the itinerary of Lake Kawaguchi? AttractionsTransportationFood InformationInformationOverview
The Flower Sea in front of Mt. Fuji Lake Kawaguchi》Annual Lavender Festival
⋯⋯see more
Hakone area
Recommended Hakone Onsen Hotels》A list of high-end hot spring hotels with private baths!
How to plan your trip to Hakone? Hakone Attraction Transportation Itinerary Sharing!
Fuji-Hakone Pass purchase discounts, itinerary planning sharing
Hakone Yumoto Attractions, hot spring hotel selection near the station
⋯⋯see more
More travel information:
Tokyo|Kyoto|Hokkaido|Climbing Mt.Fuji|Hakone|Lake Kawaguchi | Tips for Traveling in Japan | Japan Hotel Deals